TCS line regulation valve
High-temperature bypass Taco setter allows simple and direct regulation, display and shutting off the flow in collector arrays of different sizes (sealing plug is included in the scope of delivery).
Brand: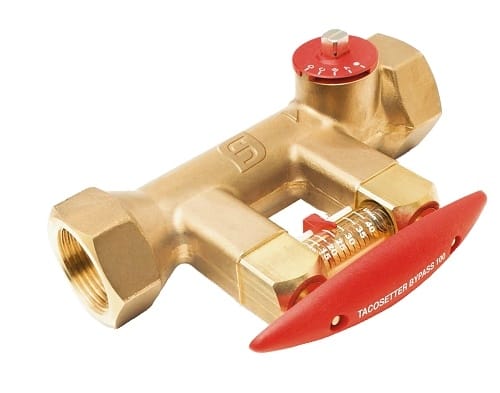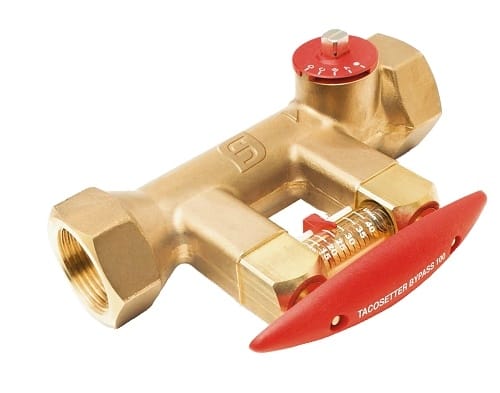 • Accurate and fast regulation without the aid of diagrams, tables, or measuring instruments
• Specified volumetric flow can be read directly in l/min.
• Flow control using the set-point slide
• Regulator valve with adjusting the scale
• Regulator valve lockable (residual leakage possible)
• Any installation position
• Low-pressure loss
• Bypass replacement at full plant pressure
• Maintenance free
Temperature: 185°C (transient 195°C) with sealing plug
Operating pressure: PB 16 bar with sealing plug
Measuring accuracy: +/- 10 % of displayed value
Housing: Brass
Interior parts: Stainless steel, brass, plastic
Viewing glass: Heat- and impact-resistant plastic (borosilicate)
Seals: EPDM
Female: Rp (cylindrical) according to DIN 2999/ISO 7
Insulation (accessory )
In solar systems or heating systems for constant flow.