EEH immersion heater
Electrical heating element for enameled boiler and tank, with 6/4″ male thread and 132 mm unheated zone starting with the sealing area.
Heating elements made of high-corrosion-resistant chrome-nickel steel 2.4858 (AISI B424) suitable for up to 10 bar operating pressure and for use in containers with up to 100 mm insulation.
The ambient temperature at the housing must not exceed 80°C. Protection class IP 44 Externally-located temperature control unit (approx. 30 to 75°C) with frost-protection function and integrated excess temperature protection (98°C-6K) incl. RESET function.
The electrical connection is by means of screw terminals. Connected voltage 400 V, 3/N/PE, 50/60 Hz or 230 V, 1/N/PE, 50/60 Hz.
Brand: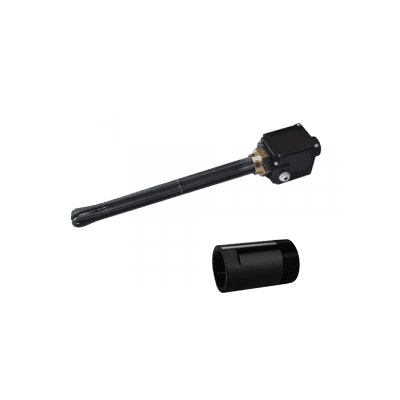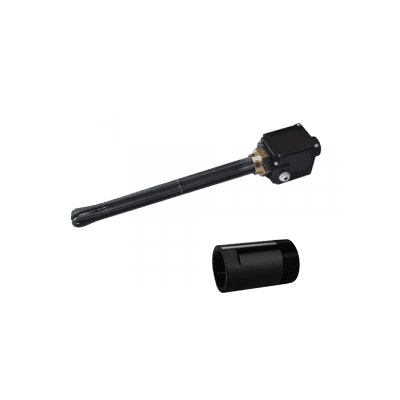 • Connection size – 6/4"
• Thermostat head with working and protection function
• Available in different power size
Connection thread: 6/4"
Temperature range: 30 – 75°C
Unheated zone: 132 mm
Power: 2 – 9 kW
For hot water heating in domestic hot water tanks.