DHW compact tank
DHW – domestic hot water tank with double heat exchanger
DHW serie tanks are double enameled and made of steel (S 235 JR). Magnesium anode provides protection from corrosion. Solar heating should be connected on lower heat exchanger while upper heat exchanger is used for boiler. Up to 500 lit with fixed insulation (λ = 0.034 W/mK).
Brand: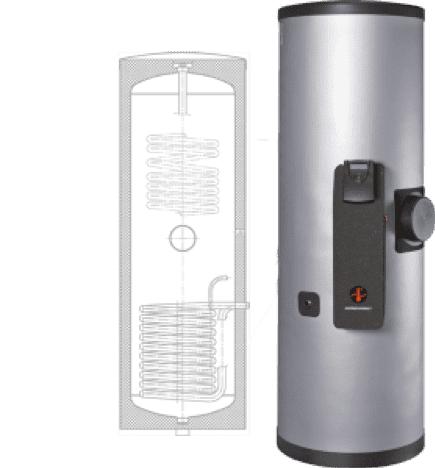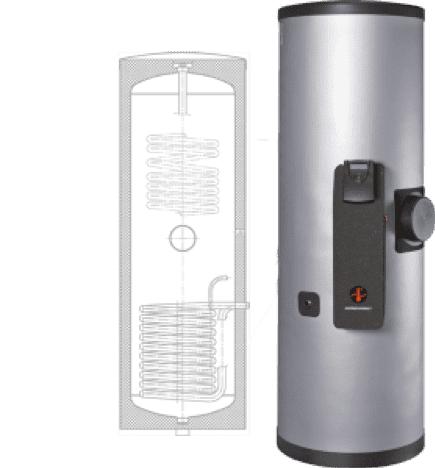 Easy-to-install hot water tank – plug & flow
Pre-fitted solar station with high-efficiency pump
Pre-programmed control unit
Classic, modern design
Space-saving structure
Enamelled inner coating
Domestic hot water heating in private houses, apartments, residential buildings.