Suntank
SUNTANK – buffer tank with exchanging units
SUNTANK buffer stores surplus energy as buffer tank but much more efficient. This is the most intelligent storage solution system on the market. Effcient, cost effective and sustainable. Produced solar energy stored as hot water. It is sustainable and saves up to 75% of yearly energy costs. Special designed internal structures in SONNENTANK enable perfect temperature stratification. SONNENBOOSTER is heating as priority the upper zone due to chimney effect. In combination with heat pump is SONNENTANK one of the most efficient storage tanks on the market.
Brand: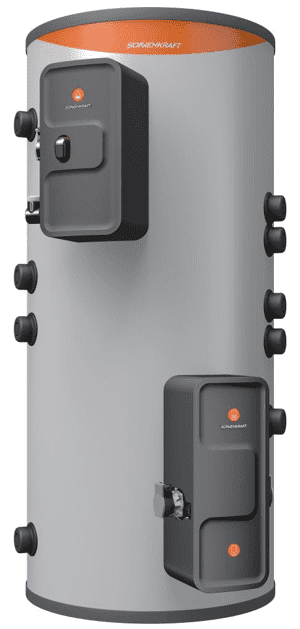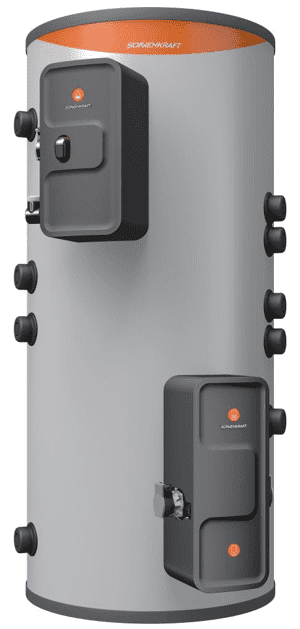 Very quick DHW heating thanks to optimaly designed fresh water station
Absolutely clean DHW heating – constant flow principle
Stratification optimization – thanks to connection ports
Additional connection for electri heater
SONNENBOOSTER for surplus energy from PV system
In system for domestic hot water heating, building heating, pool heating, etc.