COMFORT set
The most simple and efficient solution for hot water preparation and building heating. Perfect for family houses.
Brand: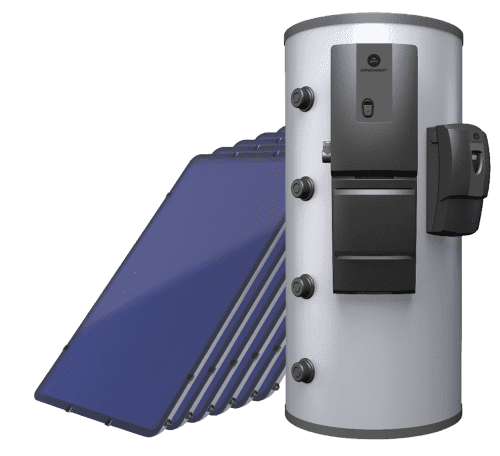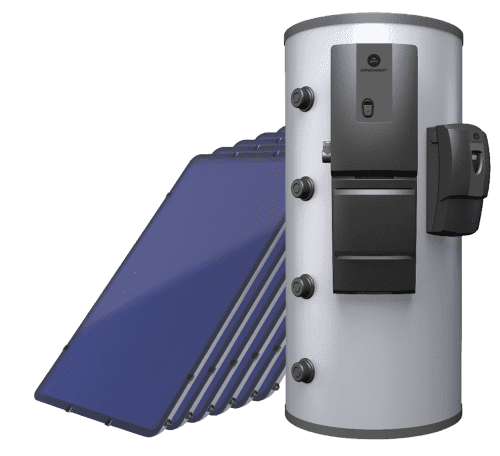 • Maximum energy efficiency thanks to ideal buffer layer loading (3-zone storage tank)
• Fresh and hygienic hot water thanks to the intelligent fresh water module
• All components perfectly adapted to each other
Solar systems for domestic hot water heating and building heating.