STRGO
Controller STRGO
The STRGO controller is used for speed control of a HE pump in small standard solar thermal and heating systems. It is equipped with a PWM output as well as with an input for a VFD Grundfos Direct Sensor™ which enables precise heat quantity measurement. The commissioning menu ensures an easy and quick configuration.
Brand: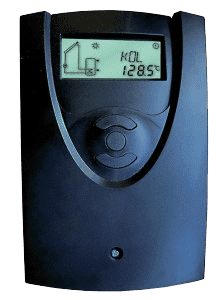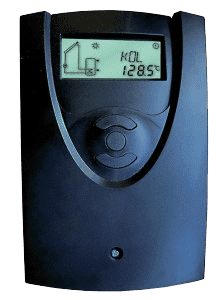 • For the speed control of high-efficiency pumps
• 1 input for a VFD Grundfos Direct Sensor™
• Heat quantity measurement
• Commissioning menu
• 3 basic system layouts to choose from
• Function control
• Tube collector function, thermal disinfection
• Drainback option
• Unit °C and °F selectable
Max. number of collector fields:1
Max. number of stores:1
Inputs: 4 Pt1000 temperature sensors, 1 VFD Grundfos Direct Sensor™
Outputs: 2 semiconductor relays, 1 PWM output
Dimensions: 172 x 110 x 46 mm
Solar thermall systems for DHW heating, building heating, pool heating, etc.